The Friends of the Library is a volunteer organization dedicated to actively supporting and enriching the library for the benefit of the community. The Friends welcome your involvement through membership, volunteering, and donations. Meetings are held every other month on the 1st Monday of the month. Newcomers are always welcome.
Organized as a 501(c)3 non-profit corporation, the Friends accept gifts which are tax deductible to the extent allowed by law.
Click here to view the Friends information brochure.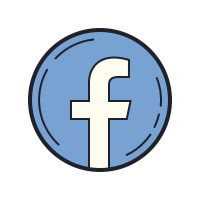 Click the logo to connect with the Friends on Facebook.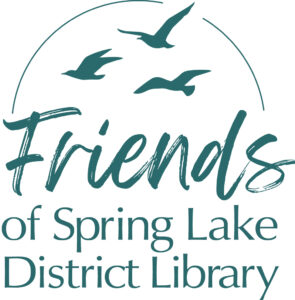 Our Book Sale Room is managed by the Friends. If you are interested in donating materials to the library for the book sale, please click here for donation guidelines.
Yearly membership in the Friends of the Library:
Individual: $10
Student (under 18): $5
Donor: $25
Membership is good for one year and expires on October 1st.
Gifts and membership dues may be sent to:
Friends of Spring Lake District Library
123 East Exchange Street
Spring Lake, MI 49456
Questions? Email us at ContactUs@sllib.org. 
2023 Officers
President
Paula Boodt

Vice-President
Sara Shambarger
Secretary
Alicia Gilewski
Treasurer
Barb Swihart
2023 Business Meeting Dates
Mondays:
March 6, 2023
May 1, 2023
July 10, 2023
September 11, 2023
November 6, 2023
2023 Social Gatherings
Wednesdays:
February 15, 2023
April 19, 2023
June 21, 2023
August 16, 2023
October 18, 2023
December 20, 2023