Copy, Print, Scan and Fax
**NOTICE: Computers are available for one hour per day at this time.
Copy
We have 3 copiers available for public use. Copies are $.10/side. The copiers can enlarge and reduce as well as print double-sided pages.
Print
All of our public computers have print capabilities. Printing is $.10/page for both black & white and color.
Scan
Photos, documents, slides, and film can be scanned for free on our scanners. All items must be scanned to a USB drive, SD card or other portable storage device.
Fax
We are happy to send faxes, but we can't accept incoming faxes. The charge is $.25/page.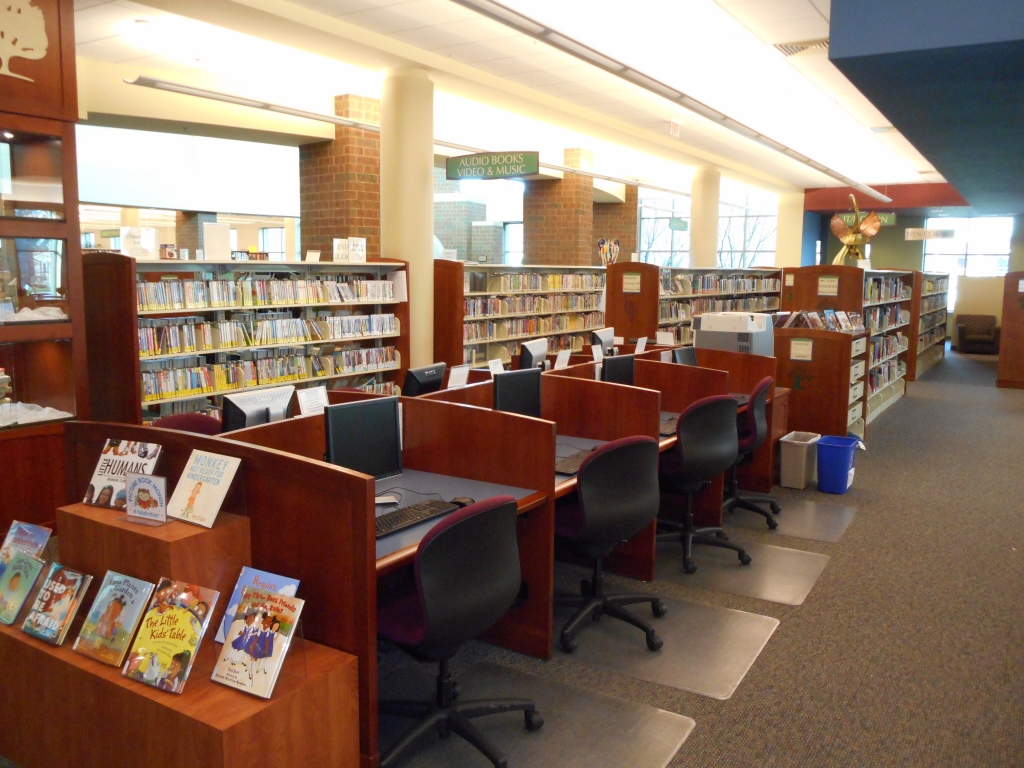 There are 8 public computers available in the Youth Services section for use.
Each computer has internet access, several internet browsers, Microsoft Office, Windows Media Player, and Adobe Reader.  Headphones are available to borrow if one wishes to listen to music or watch videos.
Also available are 3 Early Literacy Stations with educational games for young children.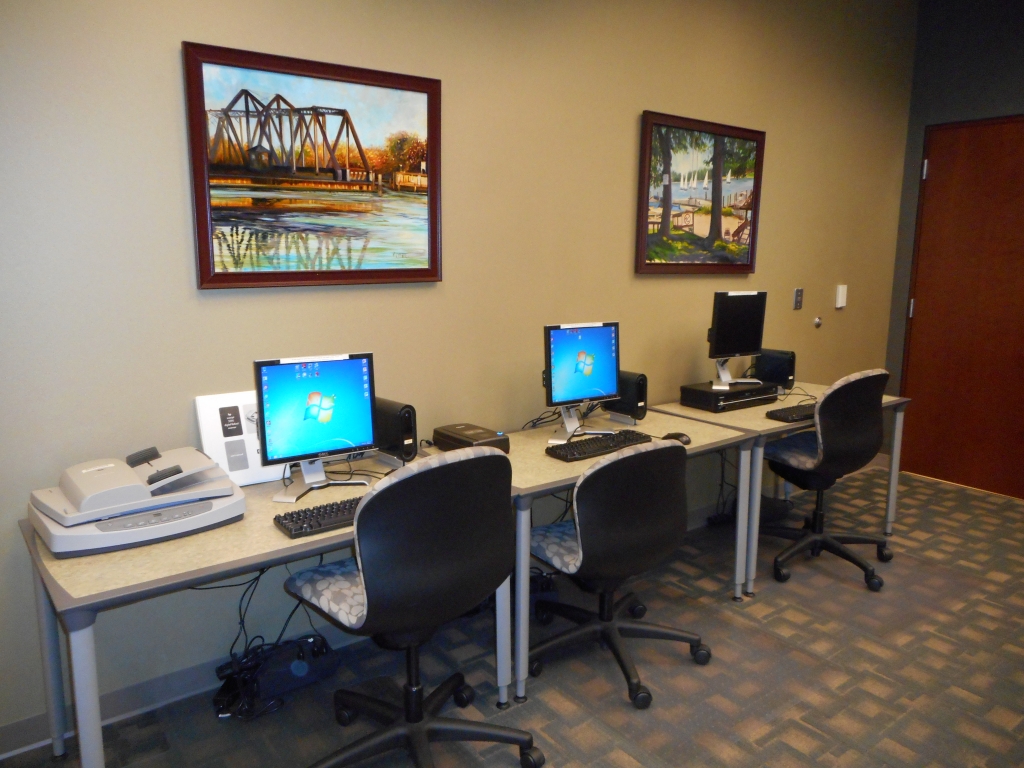 All are welcome to use the 6 computers in the Tech Lab. These have internet access.
The computers all have Microsoft Office, Adobe Photoshop Elements 12 & Adobe Premiere Elements 12. Also in the Tech Lab is an iMac.  Internet is available on the iMac for use by patrons working on projects with the Digital Media Lab.
The iMac and Lab Computer #1 have Adobe Creative Cloud software installed. This program includes Photoshop, Illustrator, Dreamweaver, and more!