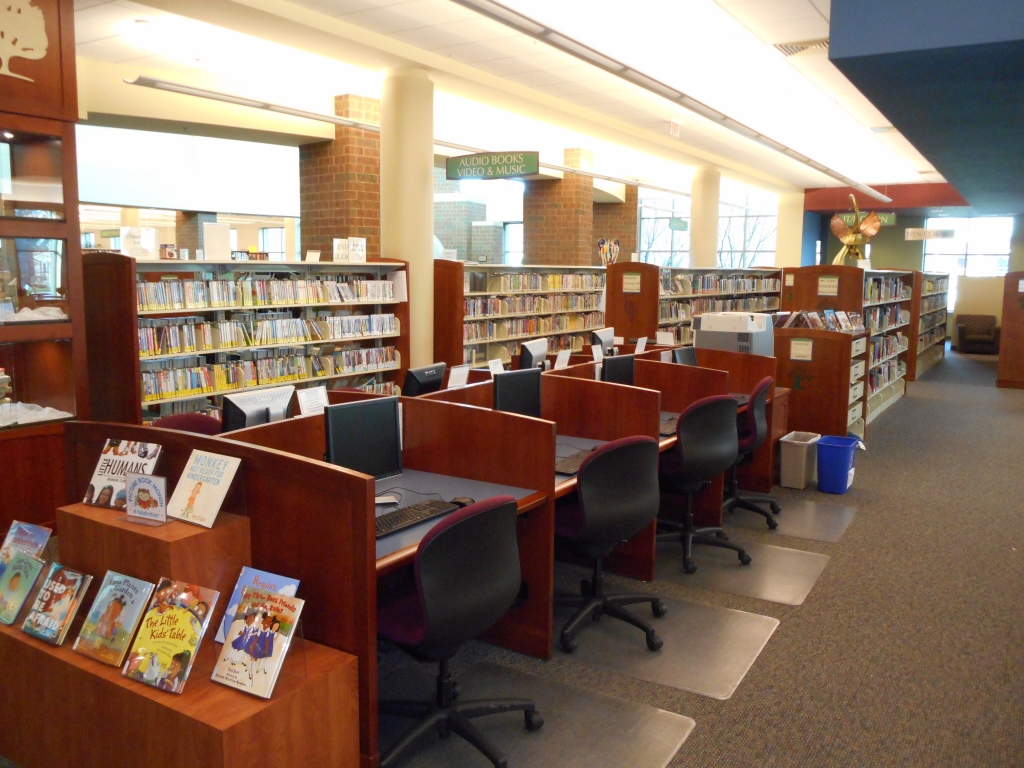 Youth
There are 8 public computers available in the Youth Services section for use.
Each computer has internet access, several internet browsers, Microsoft Office, Windows Media Player, and Adobe Reader.  Headphones are available to borrow if one wishes to listen to music or watch videos.
Also available are 3 Early Literacy Stations with educational games for young children.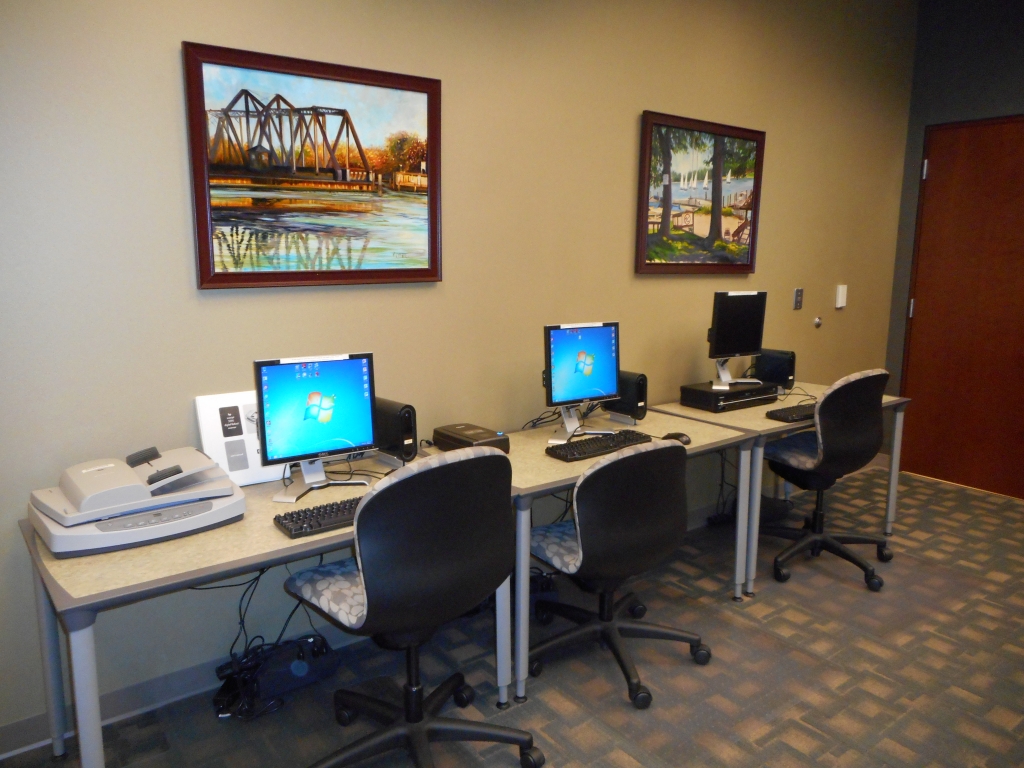 Tech Lab
All are welcome to use the 6 computers in the Tech Lab. These have internet access.
The computers all have Microsoft Office, Adobe Photoshop Elements 12 & Adobe Premiere Elements 12. Also in the Tech Lab is an iMac.  Internet is available on the iMac for use by patrons working on projects with the Digital Media Lab.
The iMac and Lab Computer #1 have Adobe Creative Cloud software installed. This program includes Photoshop, Illustrator, Dreamweaver, and more!
Filters
In compliance with state and federal laws, all computers in public libraries have internet filters.  Filtering is not foolproof and should not be relied upon to block all sites that may be considered objectionable.
Filtering may block sites that are not considered objectionable. Our staff will deactivate filtering upon request on computers in the adult area for patrons aged 17 and above.
Wi-Fi
We have wireless internet access available throughout the building. The network name is SLDLGuest, and no password is required for access.
All users must agree to and abide by our Internet and Computer Usage Policy while using our public computers or Wi-Fi.