Highlights of the Digital Local History Collection
Great Lakes & Great Lakes Marine Collections
Histories of Spring Lake and the Tri-Cities area written by a variety of local residents are available in our online archives. Searchable PDFs can be accessed within the library or outside the library. Some resources are exclusive to the in-house link.
Dr. Wally Ewing, a lifelong resident of the Tri-Cities, has compiled directories of prominent people, places, businesses and various topics that have played an important part in the development of Northwest Ottawa County.  The directories are available in PDF format for download.
Digital Sanborn Maps are available from within the library. These fire insurance maps from 1867-1970 show the history and growth of Spring Lake, Grand Haven, and other Michigan towns.
The Sherm Gleason Memoirs were written by a longtime resident of Spring Lake and Crockery Township. Gleason wrote articles and reminiscences of the area.
Grand Haven Tribune Archives cover the period July 8, 2005-December 31, 2016. The archives can only be accessed from within the library.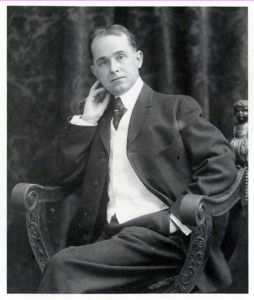 Winsor McCay might be Spring Lake's most famous resident – and chances are, you haven't even heard of him. Raised in the village, McCay was a self-taught artist who many call the "Father of Animation." He demonstrated an early aptitude for drawing, which often got him in trouble with his teachers at the Spring Lake Union School, that would shape his life. While his father tried to steer McCay to business school, Winsor struck out on his own and began a supremely successful career in drawing. Beginning with caricatures and circus advertisements, through the years McCay's fame and skill grew until he was one of the most important illustrators for William Randolph Hearst's publication empire and a pioneer of animation.
This untrained artist from Spring Lake, Michigan was compared by his biographer to artistic luminaries, Albrecht Dürer, Honoré Daumier and Gustave Doré. But his influence today is felt and seen more readily in video games and every animated movie or television show by Walt Disney Studios, Pixar, Dreamworks Animation, Cartoon Network, Nickelodeon and the flood of anime from Japan.
After moving on from drawing advertisements, McCay drew political and editorial cartoons for the major papers of his time, including the Cincinnati Enquirer, the New York Evening Telegram, the New York Herald and William Randolph Hearst's papers, principally The American and the New York Journal. He also developed a number of successful serial comic strips, including the wildly popular "Little Nemo in Slumberland" and "Dream of the Rarebit Fiend." As a pioneer in the comic medium, and while producing the over one million drawings he made during his lifetime, McCay discovered an affinity for drawing objects and characters that suggested they were in motion. This talent would lead him to his next breakthrough work in animated films.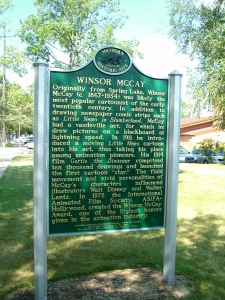 In the first decade of the 20th century, McCay began experimenting with animation to produce films to show in his Vaudeville act. While he wasn't the first to work in this medium, he referred to himself as the "Father of Animation." This moniker may not be technically correct, but it is certainly true in spirit. While others were working with crude line drawings and simple material, McCay was telling narrative stories and often drawing in the same lush style as his comics. After McCay, it would be over three decades before anyone would rival his sumptuous, fluid animation style. Those successors were none other than the fine animators of Disney Studios.
Walt Disney himself acknowledged McCay's crucial contributions to the field that would help him build the Disney empire, as did Warner Brothers cartoonist, Chuck Jones, creator of Bugs Bunny, Elmer Fudd, Porky Pig and other beloved characters, who said, "The two most important people in animation are Winsor McCay and Walt Disney, and I'm not sure which should go first." McCay's enduring influence in the fields of cartoon drawing and animation cannot be overstated. He is a national treasure, and he is certainly a Spring Lake treasure. We invite you to further explore McCay's life, his newspaper comics and his animated films through our online exhibitions and links.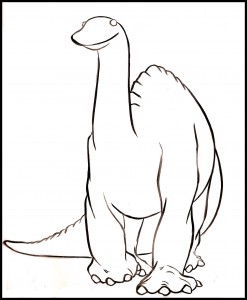 Materials in the Local History Room are available for use by appointment only.  Visitors should make a request for research time at least 3 business days in advance.  Access is available Monday through Friday between 9:30 a.m. and 5 p.m.  Visits at other times during library open hours may be possible, but the library can not guarantee that these materials will be accessible during all library hours.
A valid Photo ID (driver's license, state ID, passport) is necessary to request use of these materials.  A copy of ID will be made by staff.
Visitors must be 10 years or older, and each minor must be accompanied by an adult.
Materials may be used only under supervision of library staff. Researchers are allowed to examine one item at a time.  Some materials may require special handling only by staff members.  Photographs and photocopies may be allowed under the supervision of library staff.
Due to staffing constraints, each visitor is allowed four hours per month of supervised use unless special arrangements have been made in advance.
Please call or email to arrange a research appointment.