Looking for a specific book?  Search for it here.
Homework Databases for Elementary School Students
Use one of these resources to find the answers you need!  Databases help you find quality magazine or newspaper articles, pictures, and other information that you – and your teacher! – can trust.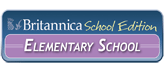 Britannica School Elementary: Information about countries, animals, and people. Learn & explore through articles, videos, and games.
Kids InfoBits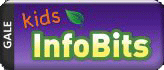 : Geography, current events, arts, science, history, sports – all sorts of topics with information and articles aimed at the elementary school student.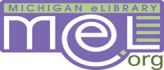 MeL Kids' Gateway: Recommended websites from the Michigan eLibrary including other reliable research resources.
Want to Look Up a Book's AR or Lexile Level?
Books at the library aren't arranged by reading level, but if you need a book at a specific level for class, these links can help.