Labor Day Weekend has passed and hopefully everyone had a restful long weekend with one last summer vacation to prepare you for the first day of school today.  While you're stocking up on notebooks, pencils, and new backpacks, don't forget to stop by the library for one of the most important back-to-school supplies – a library card! September is Library Card Sign-Up Month and now is the perfect time to register for a library card if you don't already have one.  Or perhaps your child is ready for a card or his or her own. Come in to the library together and sign up. Lost your library card? You're in luck! Stop by during the month of September and we'll waive the $2 replacement fee.
If your child is one of the Spring Lake students getting an iPad this fall or you have an iPad of your own and want to learn about educational apps for your child, join us for a class on iPad Basics for Parents. There will be two opportunities to attend – Monday, September 24 at 7 pm and Wednesday, September 26 at 7 pm.  Please preregister for this class so we know how many attendees to plan for.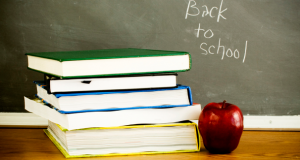 As the school year begins, we look forward to seeing the youth department filled with students as they tour the library with their classes or visit after school to work on homework. We have many resources available from books and online databases to computers plus other technology available to help you get it done.  And don't forget, there are always plenty of books and movies to check out just for fun!
Speaking of fun, there are also lots of opportunities to take a break this September at the library. Back to school can be a stressful time, so stop in and relax with a free after-school movie on Monday, September 17th at 4 pm. We'll be showing Diary of a Wimpy Kid: Rodrick Rules (rated PG), a movie full of back-to-school misadventures.
For some younger students, the beginning of school means the end of morning storytimes here at the library.  But don't give up just yet! Beginning September 18th, we will be offering a weekly Bedtime Storytime from 7-7:30 pm. This storytime is for children of all ages who like stories and music, and older siblings are welcome, too. In fact, the whole family is invited! So bring a favorite stuffed animal to cuddle and dance with, wear your pajamas (if you like), and join us for an evening of fun. Of course, Preschool Storytime will also continue on Thursday and Friday mornings at 10:30 starting on September 6th and Toddler Time will return on September 26th at 10 am.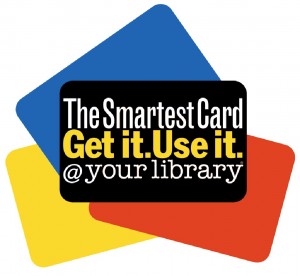 So as September and the new school year begins, we hope you had a wonderful summer with plenty of relaxing times and fun memories to carry you through the cold winter ahead. We look forward to seeing you at the library and helping you get ready for a brand new school year!